Our Origins
Privately Urs is a "Digital Aptech Worldwide Solutions LLP" venture and a fast growing sister concern of the multi-award winning, ISO 27001:2013 and ISO 9001:2015 certified IT and eCommerce company, Digital Aptech Private Limited (DAPL).
In-depth and profound knowledge of eCommerce portal platforms, their meticulous development and smooth operation process of DAPL lies at the base of our birth and origin. We share the same visionary as our founder and CEO, Rajiv Ghosh, who has been the guiding force behind the digital transformation that Digital Aptech is bringing about for its clients. It is listed as a CMMI Dev3 Level Company in the elite group of accreditation provided by the Capability Maturity Model Integration (CMMI) institute.
At Privetely Urs, we continue to operate with the same fervor of product management with the aim of providing maximum customer satisfaction. We have on display some of the finest products for your personal use going by top global trends and fashion moves.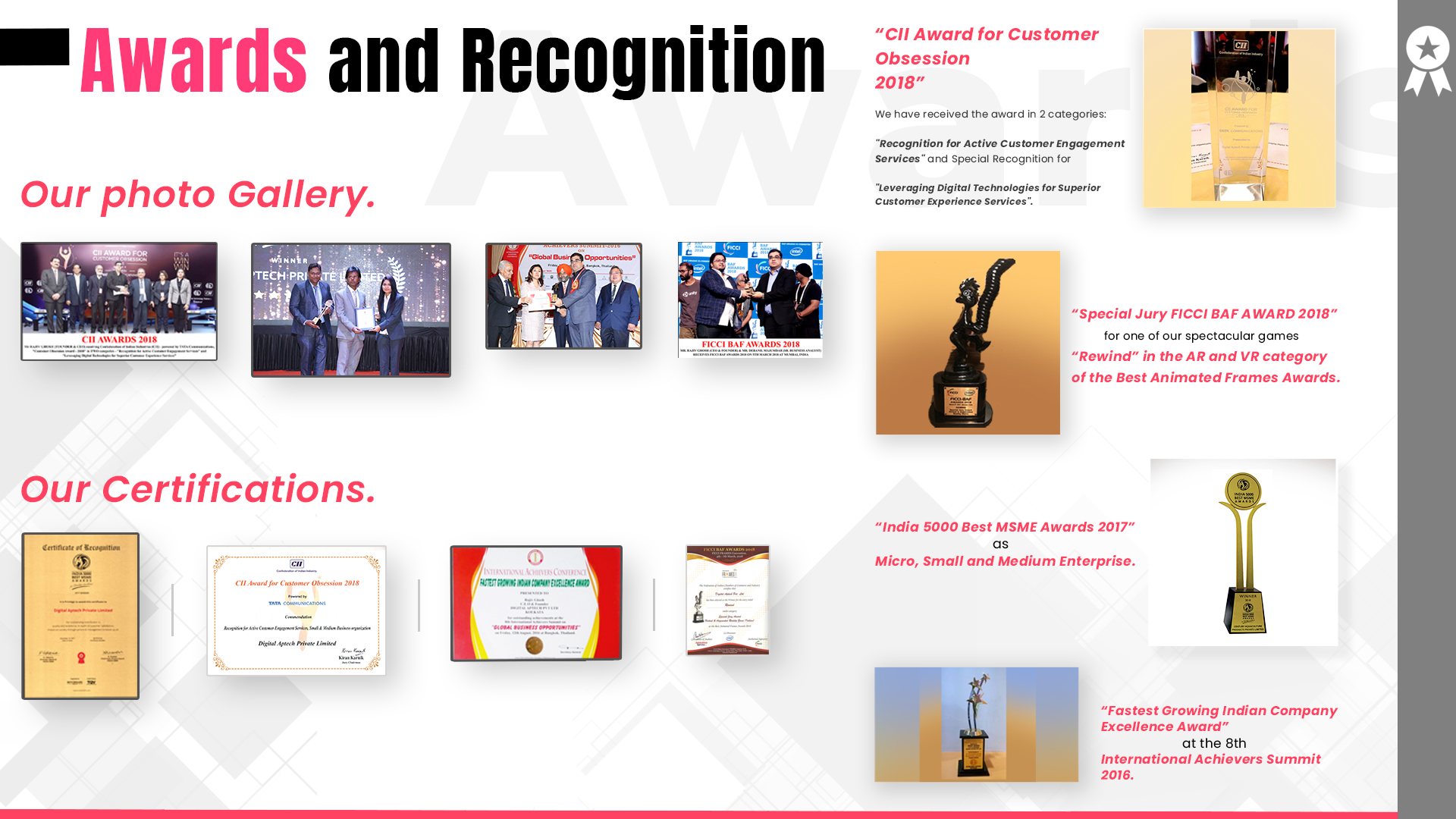 Know us even better!
There is no excuse for not being in the mood. The mood can be set. All it takes is an element of surprise, a bit of imagination and the right tools. Yes, the tools! The tools are the key ingredient in bringing the mood on. But how do go about finding the right tools when there is practically no shop out there in your local market and shopping mall that specialises in "intimate" products? Enter privatelyurs.com. We specialise in all things intimate, all things private. Our online store houses the best quality products sourced from around the globe for your pleasure. Worried about privacy? It is what we stand for. Privacy and discretion are the two pillars on which we have built our business. We know that you'd like to keep it personal. We respect that and do our best to maintain utmost levels of privacy.
Made For 21st Century India
We know that India has come a long way since the Independence. But even as we are well over a decade in to the 21st century, anything intimate or extremely personal in nature raises eyebrows and spurs controversies in no time. We understand that. We realise that. And that's why we are here with the highest discretion standards you'll ever come across in the country. It is your right to browse and buy products that make your wildest fantasies come true, that help you enjoy your deepest dreams. Here, you can browse and purchase products to spice up your private life without having to worry about facing embarrassment.
Our Products
From lingerie to lubricants, from edible undergarments to roleplay costumes, from condoms to personal hygiene products – we have it all. Each and every product in our store is manufactured by well-known brands and therefore, is of great quality.
Our Mission
We are all about being bold. Yet we are aware that you need to keep things private and confidential. Privatelyurs.com is your very own and private window to the world of your dreams, fantasies and desires. Here, you can choose to try the things that were on your mind for as long as you can remember. We give you the resources to help you achieve the peak of satisfaction and thus, the height of happiness. Our mission is to break the barriers set by society so that you can be truly free and feel no guilt about trying to achieve happiness for yourself.
Part of our mission is to educate people about the different ways to enjoy and get the most out of your erotic activities. We are always on the lookout for quality and safe products and tools to help you enjoy sex more.
Private And Confidential
When you shop with privateyurs.com, you can rest assured that there's nothing to worry about. We package your products in unmarked boxes, and use the name "e-World India" in our return address. The name privatelyurs.com doesn't pop up anywhere except our website. We have even launched customer self-pick up in a few locations in the country to uphold our commitment to maintain utmost levels of discretion. Your name will never show up anywhere on the package.
We Are In The News
Privatelyurs.com, within a few months of its launch, has secured the spotlight in several prominent online publications. Visit: NEWS and if you like what you see, please feel free to drop in a comment or two.
We Would Love To Hear From You
Please drop in your comments, feedback, questions, ideas – anything you feel like at [email protected] or visit our contact us page or better still, call us at: +91 98308 48094.
Oh, And One More Thing
We have a section on our website called "Secret Blog". This section is for you. It's a place where you can talk about your desires, dreams and fantasies without ever disclosing your identity. So, See You Soon! In Private!